When We Were Young Has Arrived!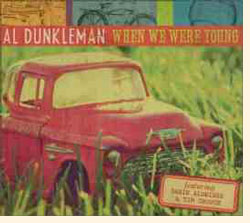 Released in March of 2011, Al Dunkleman's sophomore CD—When We Were Young—is attracting attention on the bluegrass and Americana music scenes.

Four years after releasing his first album— "Take The Road Less Traveled"—Dunkleman has teamed up with two of the best multi- instrumentalists in the acoustic music business today—Darin Aldridge and Tim Crouch.

With an Americana and bluegrass music resumé that includes The Country Gentleman, Acoustic Syndicate and The Circuit Riders, Darin Aldridge from Cherryville, North Carolina, lends his extraordinary talents on mandolin, guitar, and banjo.

Tim Crouch, who has performed or recorded with most of the Nashville greats—George Jones, Charley Pride, Dolly Parton, Glen Campbell, Marty Stuart, The Oak Ridge Boys, Dierks Bentley and The Grand Ole Opry Staff Band—adds his music genius on cello, mandolin, upright bass, fiddle and percussion.

Rounding out the musicians who contributed to the project is Al's wife Karen Dunkleman who lends her steady and skillful upright bass playing.

WWWY

showcases six original songs and three original instrumentals crafted by Dunkleman. Also included are cover versions of songs written by Tom T. Hall, Tom Paxton and Bruce Springsteen.

Dunkleman captures the sentiment of the Baby Boom generation with these lines from his title song "When We Were Young"—

We thought we'd change the world,
With our peace and harmony.
But nothing really changed,
Only you and me.

Looking back, these words from "Livin' On Love" capture Dunkleman's humble beginnings as a newlywed living in the North Carolina mountains—

The cold winter wind blew hard,
The furnace groaned all night.
At times we could see our breath,
So we held each other tight.

Contributing musician Tim Crouch shared these words with Dunkleman while working on the project—"Your music is very different, and I really like different. I get to play a lot of mainstream CRAP, and look forward to something off the beaten path—I mean that in a really good way."

When asked what category of music he would classify Dunkleman's music, Crouch had this to say—"You know, that's a good question. What category? That's a good place to be if you ask me. It's not country, pop, jazz, etc. It's just good music—kinda like James Taylor, it's good stories with good melodies that can be timeless."

Steve Leatherwood, musician and DJ on WGWG 88.3FM Radio in Boiling Springs, NC, had this to say about the CD project—"Al Dunkleman has put together a variety of original and selected cover songs in an incredible collection. The variety of styles along with his and other musical talents make it one of the best all-around offerings I have seen in years."

WWWY

was produced by Al Dunkleman and David Rhyne. Recorded and mixed by David Rhyne at Traffic Sound Productions, Dallas, NC. Mastered by Wade Starnes at GSite Studios, Charlotte, NC.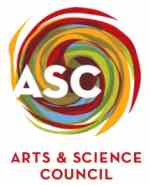 When We Were Young was made possible through the support of the North Carolina Arts Council, a state agency, the Blumenthal Endowment, and the arts councils in Cabarrus, Cleveland, Gaston, Iredell, Lincoln, Mecklenburg, Rowan, Rutherford, and York (SC) counties.






WWWY

also received generous financial support from Mr. H. Allen Langley, Mr. Hoyt Q. Bailey, and the Cleveland Community College Foundation.

A physical copy of

When We Were Young can be purchased through the "Store" tab here on the website. Digital downloads can be purchased through CDBaby and other online music sites.